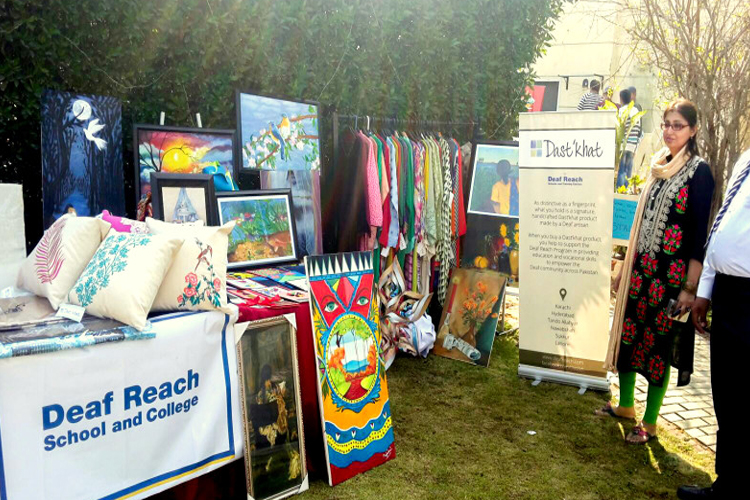 On January 6, the first Sunday afternoon of 2019, Karachi Accueil Society – the French Speaking Women's Association – held their yearly French Bazaar at Alliance Francaise de Karachi. This event is organised every year to raise funds for various charities. In addition to the stalls that were booked by various eateries and small entrepreneurs for a fee, various non-profit organisations (NGOs) also set up stalls offered gratis to them. Among them were the Deaf Reach School and College that provided attendees a chance to observe and personally try their hand at the potter's wheel guided by Deaf Reach students and their pottery instructor and Special Dreamers, a stall offering handmade items made by special children and senior citizens, which people thronged to purchase.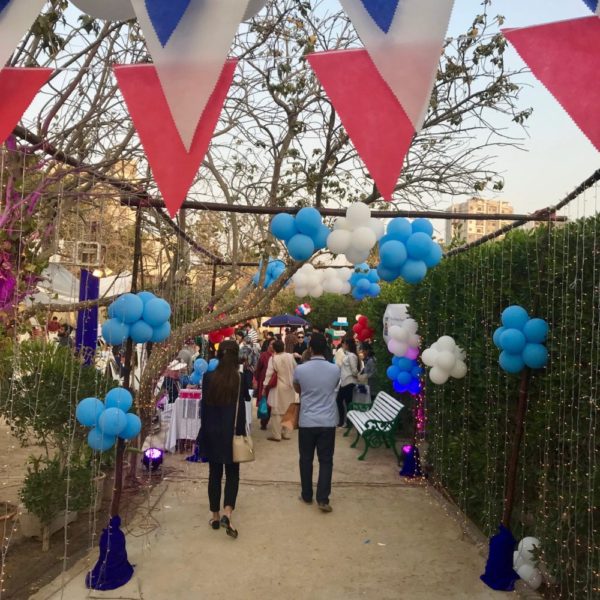 Encouraged by Karachi's pleasant weather, visitors started filing in as soon as the Bazaar opened at 3 pm. Decorated with balloons and buntings in colours of the French flag – blue, white and red – the venue offered a wide range of items for sale, including arts and crafts, household goods, handbags, block-prints and hand-painted material and ladies suits from Bangladesh, artsy hand-painted plates and clocks, and a horticultural table with a variety of potted cactuses. The Truck Art table, selling hand-painted mugs, kettles and desk items in a wide array of colours, was a veritable feast for the eyes. However, the most interesting sight was the unusual number of women entrepreneurs selling an exquisite range of jewels and jewellery in both contemporary and classic designs and, true to tradition, women flocked to these stalls.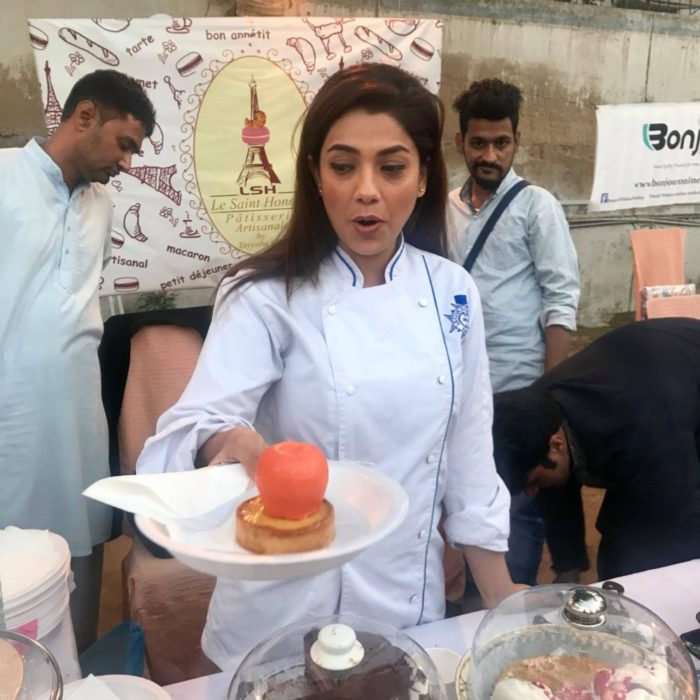 In another section of the Alliance, a food court was laid out featuring fancy eateries, including those selling French delicacies that included savoury bakes, Parisian desserts and cheeses. Among them were the Mandarin fruit tart by Le Saint Honoré Pâtisserie, savouries like Pot Pie by Deli-cious-For the love of food and artisanal breads, croissants, buns, Swiss rolls and brownies by Slice of Life, and some eclectic edibles like Fried Oreos that were being sold for Rs. 50 a pop by Taha's Choco Mania. A group of Pakistani ladies had set up a table of mouth-watering apple pies, quiches and paté. The food court was understandably the most popular; every single bench was occupied in no time as people gorged on their sweet and savoury purchases.
Adding a touch of France to the festive, colourful atmosphere, was a young boy band that sang old French songs and vintage Frank Sinatra favourites, bringing back pleasant memories to the avid listeners. The delightful evening continued till 8:00 pm and even managed to draw a few television and cinema celebrities: Newsline spotted Mahira Khan browsing through the stalls.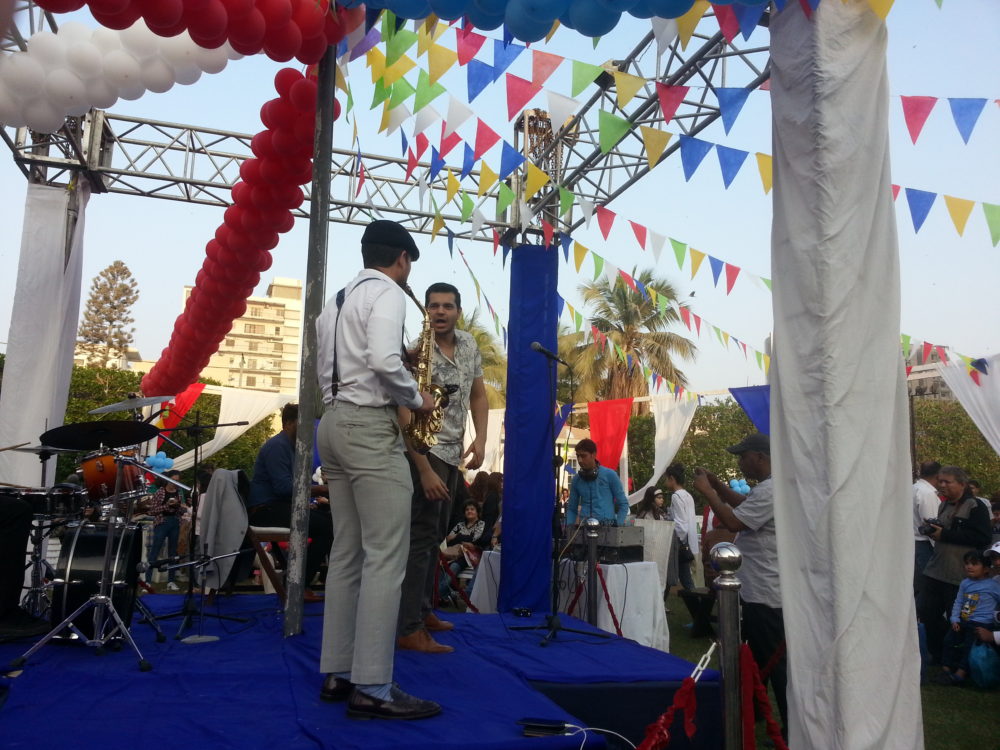 The writer is working with the Newsline as Assistant Editor, she is a documentary filmmaker and activist.
Next