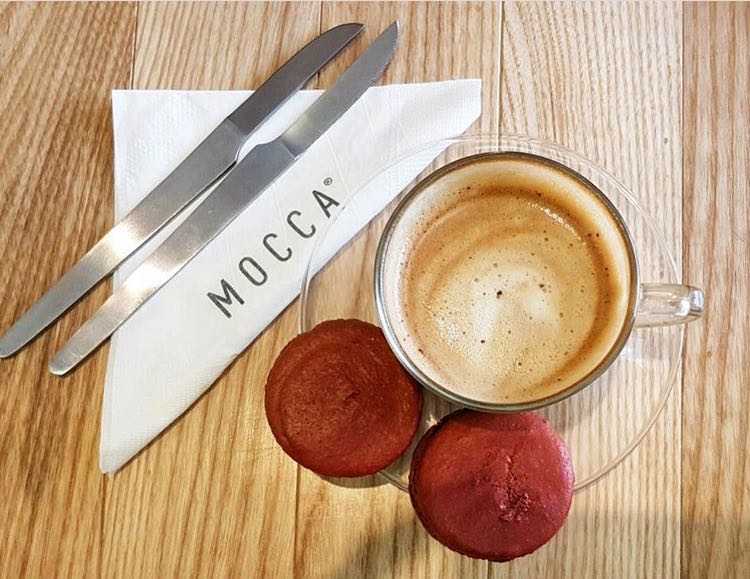 What's that sound when you bite into something super scrumptious? Nom nom? That's correct. And that is exactly what you'll think when you look at nomnom.khi's Instagram page.
Meet Fatimah Saeed, chocolate and cheese lover and popular food blogger. Fatimah is a Finance major studying at IBA but a passion for food coupled with a love of eating out and constantly exploring all that Karachi has to offer, are some of the reasons she turned to food blogging. Fatimah does not cite any particular restaurant as her favourite. With new cafes and restaurants always around the corner, such as Poached Pear and Mocca, the list of places where one can grab a bite keeps growing. However, she recommends the macarons at Mocca and Poached Pear's pavlova and cheesecakes.
When posting, she says she doesn't really judge decor or ambience itself. For her, it's mainly about the taste — not even the presentation. She expounds by saying, "You can't expect a street food vendor to present a burger the way a chef would. But, that doesn't mean it can't taste as good, or event better, than something you would get at a fancy restaurant." Another factor she bears in mind is value for money. Therefore, when she rates the food items out of 10, she mainly looks at how well it delivers in terms of flavour, price and also how it compares based to other similar food. Her anonymity helps her in doing so. Since no one can put a face to the Instagram blogger, restaurants treat her as they would any ordinary customer  — this explains the honest and candid nature of her posts.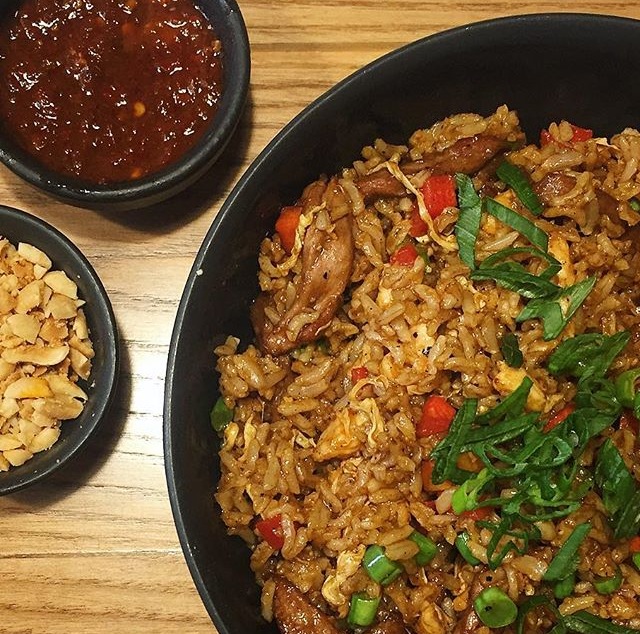 One particular experience during her food blogging that literally left a bad taste in her mouth was when she recently ordered a burger. Not only did the order take ninety minutes to arrive instead of sixty, but to add salt to the injury one of the chicken fillets was raw — not what one would hope for when their stomach is growling with hunger.
When asked about upcoming food trends in Karachi, she explains that restaurateurs are now creating a niche market by focusing on a single item and doing a great job of it. For example, Wingitt specialises in Chicken wings while Chop Chop Wok is all about quick stir fry. The other trend all of us Karachites have grown to love and appreciate is the mushrooming of chai dhabas.
On the other hand, she feels that something Karachi lacks as compared to food in other cities is that most restaurants are more or less the same in terms of menu and interiors which becomes rather monotonous. Kolachi is one of the few restaurants that stands out with its beautiful view of the sea, but at most other joints the ambience is similar. "If more restaurants had some form of entertainment or a glimpse of how the food is prepared live in front of customers as they do abroad, that would add charm and attract more customers." Other than the restaurant itself, the choice of food available to Karachites is also limited. There is no place to eat Shepherd's Pie for example or Bubble Waffles in a cone.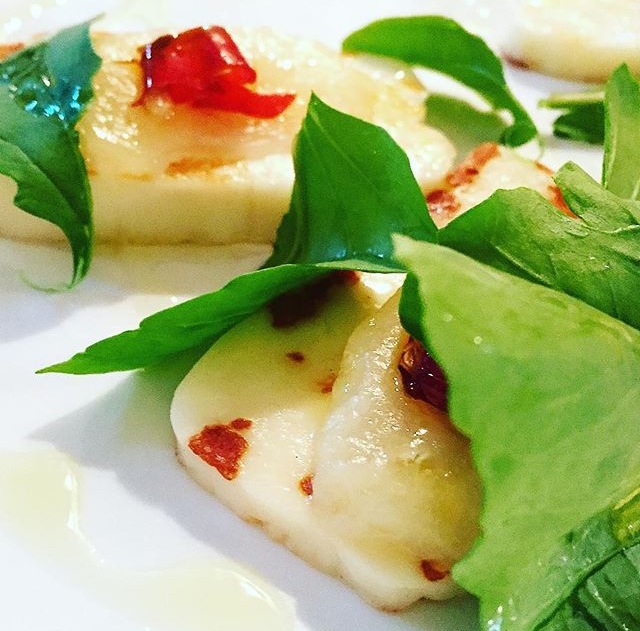 Speaking of chefs and restaurants abroad, Fatimah tells us that she would love to try the world famous Chocolate Chip Cookie at Levain Bakery in NYC. Being a cheese lover she also wants to eat at Raclette with its famous wheel of melted cheese. She also says she hopes to meet Ramsay Gordon, and be yelled at by him some day. 'He's just so witty, there's almost an art to his insults. Plus, I could tell people "I met Ramsay Gordon and he was mean to me. It's really a once in a lifetime thing."
When asked about food home delivery trends such as Saucy Mistress or Aunty Munavver of the Strawberry Shortcake and Three Milk Cake fame, she says they  are both at an advantage and a disadvantage as compared to regular cafes. Though they do not have to pay overhead charges such as waiters' salary, rent for the venue etc., they aren't the answer for satisfying a last minute craving since orders have to be placed beforehand. However, if they were to stock their products at supermarkets, they would experience an increase in business as well as profit.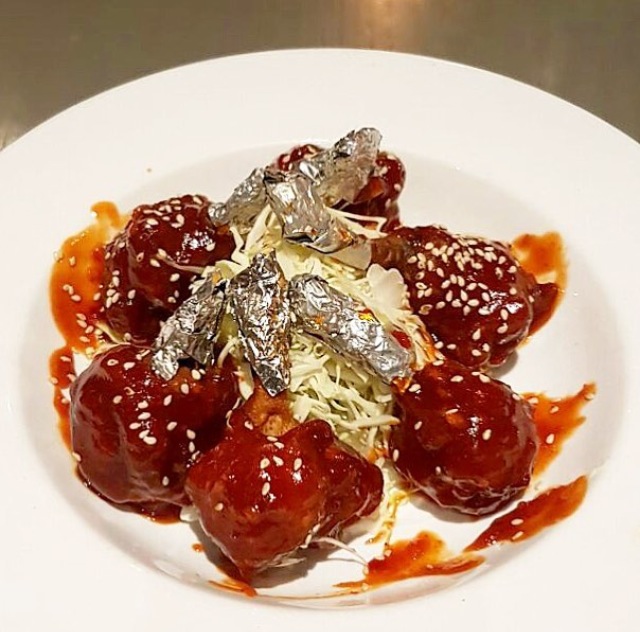 Having acquired such a huge number of followers, what are her views on social media and the influence it wields. Fatimah replies, "In today's day and age, especially with the youth it plays a big role. It's one of the most powerful and effective mediums to propagate a message, given that a lot of people do not read the newspapers or watch tv. Their main source of information is social media accessed via their phone or laptop." For example, in her case one post about food is viewed by one follower, who will tell his/her friends and family about it or tag them, and henceforth. Therefore, this is also why Fatimah says one has to be careful about what they post. Not only can an idea encourage a certain mindset, but at the same time anything said even in jest can backfire and blow up into a major issue.
As the interview draws to a close, we ask that if she could invite one or two people from the past, present or future to have dinner with, who would it be, why and what would you eat? She has two answers: the first being herself, second her late grandfather. Fatimah says she would like to meet her future self over Okra's tiger prawns and see how her taste has evolved over time. Poignantly, she also wishes she could have dinner with her grandfather once more at Bundoo Khan which she now loves. "But as a child, I always wanted KFC instead when he took me there for dinner."
Finally, she says maybe in the long run she will open a café/restaurant of her own, but for now nothing is certain. She has only one mantra.  "People should live their life as they want — whatever makes them happy, they should go for it provided they are not hurting anyone else." Asked to describe herself as a food, she calmly replies, "A marshmallow."
Photos courtesy Fatimah Saeed
Next