Coming Shortly to a Theatre Near You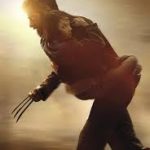 Logan: Sequel to the 2013 Wolverine movie, 'Logan' follows the legendary marvel hero's last days after the extinction of the X-men. Hugh Jackman has made clear that this will be his last appearance as the character Wolverine and according to Hollywood Reporter the movie has a Western touch to it. Based on 'Old Man Logan' the marvel comic storyline; the movie follows Wolverine's attempts to hide from the world, but the world has different plans in store for him. Set to release worldwide this year on the 3rd of March.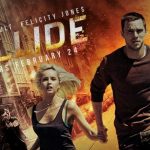 Collide: Appears to be a mixture of 'Gone in 60 Seconds' and 'Transporter', 'Collide' stars Nick Hoult, Felicity Jones, Ben Kingsley and Anthony Hopkins. The latter two Oscar winners seem to be entirely wasted in this movie and that much is visible just through the trailer. The story follows the turmoil of one couple after they are separated with one of them held hostage and the other being blackmailed, it is an action thriller, involving fast cars, gunshots and love. Although it seems that after his success as Hannibal Lecter, all of Hopkins subsequent roles require his voice be similarly cold and raspy. However, despite better judgment, seeing Ben Kingsley and Anthony Hopkins together on screen can't be missed. 'Collide' will be released in Pakistani cinemas on March, 3.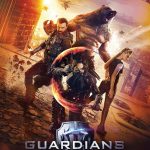 Guardians: During the Cold War, the Soviet Union had an organisation by the name of 'Patriot' and it is basically the Russian version of 'The Avengers. The trailer makes it look fantastic, funny, with excellent cinematography and graphics, and instead of the Hulk there's a bear! How stereotypical! Showing in local cinemas from March 10, 2017.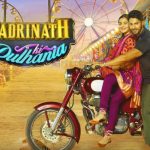 Badirnath ki Dulhania: A romantic comedy set to be released on March 10, 'Badirnath ki Dulhania' stars Alia Bhatt as Vaidehi and Varun Dhawan as, you guessed it, Badirnath. The movie follows the hero, Badirnath on his quest to successfully court a woman who is, obviously, far too good for him. To do this he goes on a journey of self-improvement to become worthy of this woman, but of course there are troubles ahead and life is not as flowery and flashy as it seems in the title song.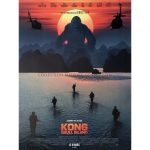 Kong: Skull Island: There has been a plethora of reasons as to why KingKong has not been done justice, from technology not being up to par to directors lacking the acumen, but seeing the trailer of 'Kong: Skull Island', it's safe to say that director Jordan Vogt-Roberts and a budget of $190 million have aimed to guarantee otherwise. The story follows American scientists dropping bombs on a mysterious island to map out its exact parameters when Kong decides to fight back, and protect his island. After crash landing, they come to discover that Kong, the Godzilla sized gorilla, is the benevolent dictator of the island, protecting its people and things from much darker forces. The American team of scientists, including hunk Tom Hiddleston, is more than unprepared for the terror that is about to ensue. In cinemas on March, 17.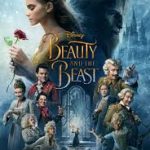 Beauty and the Beast: Remade with all the splendor of current technology, Beauty and the Beast comes to our screens on March 17th, 2017. Starring Emma Watson as Belle and Dan Stevens as the Beast, the movie has all the characters that we loved from the Disney animated cartoon from 1991, including Lumiere, the talking candelabra, voiced by Ewan McGregor. The movie shows the unlikely romance between a beautiful, educated girl and a hostile, grotesque beast. The trailer alone fills one with awe and nostalgia and the film has been garnering support on social media for over a year now, so theatres will be packed.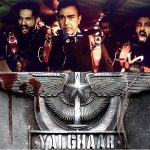 Yalghaar; Due to its delayed release, star-studded cast, over-the-top budget and war-epic theme, 'Yalghaar' is set to be 2017's most awaited movie. Starring Ayesha Omer, Armeena Khan, Adnan Siddiqui, Humayun Saeed and Shaan Shahid, the film will be in cinemas on Pakistan Day, the 23rd of March. Promised to be a high-octane saga, the film uses cutting-edge technology to create an epic, panoramic impact. It is based on the true story of the military action in Swat. While showing the armed forces operation in general the film also follows the intimate narratives of the characters affected by it.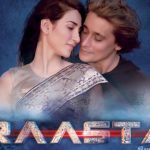 Raasta: A Pakistani film directed, produced by and starring Sahir Lodhi, the trailer for 'Raasta' confirms that it will be every bit as self-aggrandising as one could possibly imagine. Riddled with clichés and awkwardly plastic acting, this will be one of those movies that you could go see if you're feeling particularly masochistic or loyal to Lodhi. Releasing on the 23rd of March all over Pakistan.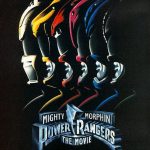 Power Rangers: Everyone born in the '80s has been waiting for this movie with skepticism and delight in equal measure. The 'Power Rangers' movie follows the origin story of how a group of teenagers acquires their superpowers (in colour coordinated glory) and how their friendship and sense of humanity will save the world. Releasing in Pakistani cinemas on March 24, 2017.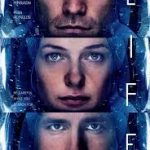 Life: A group of six astronauts goes into outer space and makes the most important discovery in the history of humanity; finding life beyond planet earth. Though miniscule, this proof of life proves to be far more intelligent and frightening than could have been imagined. Starring Jake Gyllenhaal, Ryan Reynolds, Ariyon Bakare and Rebecca Ferguson, the movie comprises of hyper realistic graphics as well as a heady mix of the fear of the unknown and lack of preparation for the inevitable. 'Life' is releasing in Pakistan on March 24, 2017.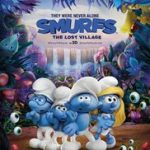 Smurfs: The Lost Village: Family fun involving a curious Smurfette on a journey with her Smurf buddies, on their way to make the biggest discovery in Smurf history. With the cast including Demi Lovato, Katy Perry and Rainn Wilson and presenting the Smurf world in breathtaking CGI, it is set to be a complete comedic and visual treat. In cinemas on the 31st of March.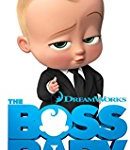 Boss Baby: All fans of the hit comedy show 'Saturday Night Live' as well as children will be ready audiences for this animated hilarity. 'Boss Baby' stars Alec Baldwin as Baby, a suit-wearing, briefcase-toting prodigal infant and Steve Buscemi, as Tim, his older brother. The story involves the two at first hating each other and then having to team up against the evil CEO of Puppy co. The movie also stars Lisa Kudrow (Phoebe, from Friends) and Jimmy Kimmel and will be released on the 31st of March.
Next