Best Of Channel Surfing 2011: Pakistan's Top Serials and Sitcoms
Ok, so admit it! Admit that you watch Pakistani drama serials and you're hooked to several at the same time, even when you pretend that you prefer to watch the latest episodes of MasterChef or reruns of American sitcoms on StarTV. The past two years have been definitive in providing melodramatic entertainment in Urdu, and Pakistanis have gone beyond Bollywood for their required dose of melodrama. The Pakistani media featured strongly in my television viewing experience in 2011 – it is a fact that the revival of the Pakistani drama serial is well and truly happening.  I followed a few serials – with a sitcom or two thrown in – on several TV channels. At the end of the year, in newspapers and magazines everywhere, several Best Of lists appear to round up the year's offerings. A Best Of list may not be a definitive barometer of excellence but it does assist in outlining favourites. While we have channel-surfed every month to provide our readers a list of must-watches, here is our end-of-the year shortlist of the best television serials and sitcoms on Pakistani television in 2011.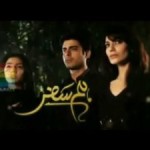 (Hum TV) – continuing Directed by the talented Sarmad Khoosat, this is the most highly-rated TV serial in Pakistan at the end of 2011. Humsafar's popularity ratings are soaring, and actors Mahira Khan and Fawad Khan are the new darlings of TV drama fans, and have the best on-screen chemistry on television today. Newcomer, Naveen Waqar, also deserves mention for her strong role as the villainous interloper. Viewers are now waiting to find out how far the drama tagline – "How fragile is the bond of love?" – affects the relationship of Khirad and Ashar.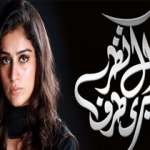 Ek Nazar Meri Taraf (Geo Television) – continuing Brave themes make for engaging viewing and seasoned actors succeed in strong roles in a story about marriage, fidelity and loss. Nauman Ejaz as Qurban, the Sindhi landlord-turned-banker brings weight to an oft-repeated stereotype; he makes moves on his colleague's wife, Rubab (Mahnoor Baloch), who is unfaithful to an adoring husband (Babar Ali), as well as to her best friend, Qurban's wife (Nimra Bucha). Alongside, the tragedy of a young widow (Alishba Yusuf) intersects the serial to provide a social message, that widowhood is not a slur, and nor should a widow be thrown into isolation, as is done in the serial by the small-minded mother-in-law adequately played by Shamim Hilaly. The serial is currently caught in a miasma of breaking marriages and scarred relationships.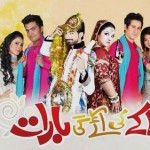 Takay Ki Aaey Gi Baraat (Geo Television) – concluded A sequel to the popular Dolly Ki Aaey Gi Baraat, the drama's rough humour may cause a few cringe-worthy moments, but its hilarious characters and caricatures are a scream, and viewers have thoroughly enjoyed the cheeky dialogue and crazy antics of its star cast. Bushra Ansari as Saima Chaudhry, the fashion designer from Faislabad, is a befitting representation of the nouveau riche from deepest Punjab, and Ali Safina as Taka a.k.a Mushtaq is an excellent Punjabi dhugga. The directors kept up the hilarious pace via good dialogue and plot-line.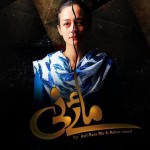 Maayi Ni (ARY Digital) – continuing After the success of Meri Zaat Zara- e-Benishan, Samiya Mumtaz returns to stir up emotions in a tear-jerker of a role directed by young gun Babar Javed of Meri Zaat fame. Samiya is, once again, a woman hard-done-by-fate, a role she seems to have perfected down pat. The serial's theme, about the purity and unselfishness of a mother's love makes for melodramatic viewing, and Fahd Mustufa as her adult son, Huzaifa, behaves extravagantly to stir up past ghosts and upset his emotionally-starved mother. A suspension of disbelief is required in much of the viewing, but then, that's what melodrama is all about.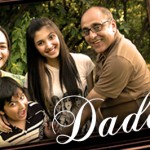 Daddy (ARY Digital) – concluded This serial did not get as much press coverage as it should have. Directed by Misbah Khalid on location in Islamabad, it tackled an unusual theme in the Pakistani serial repertoire – a father who takes care of his home and family, while his wife pursues her higher education abroad. Sajid Hassan and Samiya Mumtaz were a great onscreen match as married couple Jahanzeb and Anya, and the supporting child/youth stars in the roles of their children succeeded in making a realistic onscreen family.  Khayyam Sarhadi was cast as Sajid Hasan's father – his last TV serial role. He died before the last episode was aired.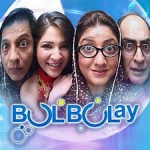 Bulbulay (ARY Digital) – continuing This comedy of errors – which has arrived at a very successful formula for comic relief – gained further popularity in 2011. The cast of just four people – slapstick queen Hina Dilpazir as absent-minded Momo, Nabeel as himself, Ayesha Omar Khan as Khubsurat and Mehmood Aslam as Mehmood sahib – are comedy central, and even though many people may wince at the cheap jokes they crack and their rather bizarre behaviour, writer Ali Imran has succeeded in creating formulaic dialogue for each character which definitely sells! Here's to more crazy episodes of this slapstick sitcom.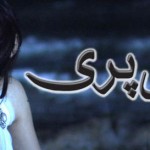 Jal Pari (Geo Television) – continuing A story that breaks with tradition, Jal Pari is penned by playwright Sarmad Sehbai, portrayed on the mini-screen in feature film style by director Sarmad Khoosat, and Rahat Fateh Ali Khan's melodious song adds to the overall romantic feel. Neelam Munir is Shaista, a girl who wants to escape her lower-middle class roots and her family's ill luck, by hook or by crook. She hankers after a better life, and uses all those who cross her path to move ahead, including her university professor who trains her in etiquette and English diction. While her sister suffers the fate of a second wife to a rough and tough street merchant, Shaista moves into a corporate world where flirtations with her rich boss become a norm. With a star cast including Adnan Siddiqui, Nauman Ejaz, Mahjabeen, Adnan Tipu and Hina Bayat, Jal Pari is the definitive story of the pitfalls of ambition.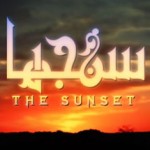 Sanjha. The Sunset (HUM TV) – continuing The beauty of this new serial lies in its inclusion of original locales and socially relevant themes reminiscent of Indian art house cinema. Also, actress Suhaee Abro is perfectly cast as a young village girl from Sindh, who arrives in the big city under a misconception. Directed by Farooq Rind, with a soulful soundtrack sung by Sanam Marvi, this serial projects an overriding theme of the ills of prostitution and an underworld of human trafficking deploying innocents to Pakistan's large cities, and the debasement they have to suffer. It also stars film actress Resham, former model Seemi Pasha and veteran actor Nauman Ejaz.
The writer is a former assistant editor at Newsline
Next