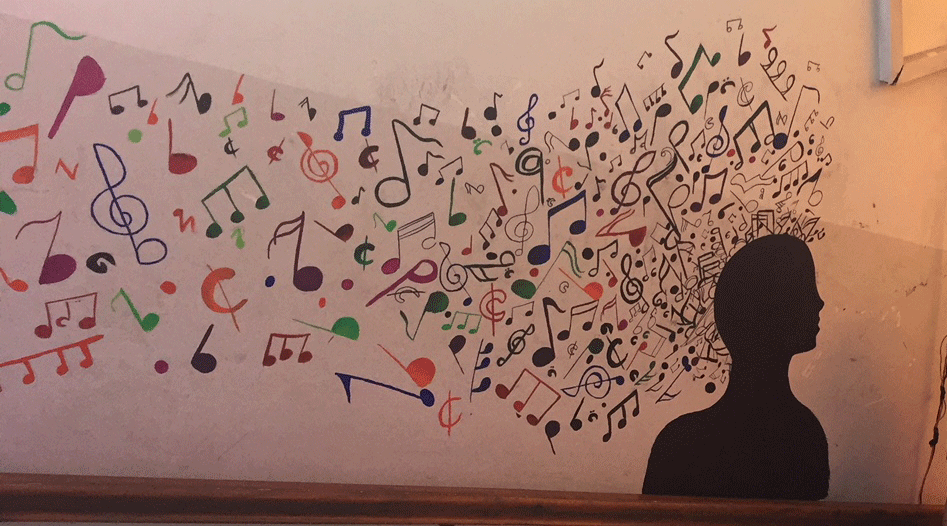 Ujala, a school for mentally disabled children, recently held a pop-up art show to raise funds. The school caters to disabled children from all backgrounds and Ujala's vans ply the streets to pick up its students from Landhi, Lyari and Korangi to Defence where the school is located. A non-profit organization, the school does its best not to turn anyone away.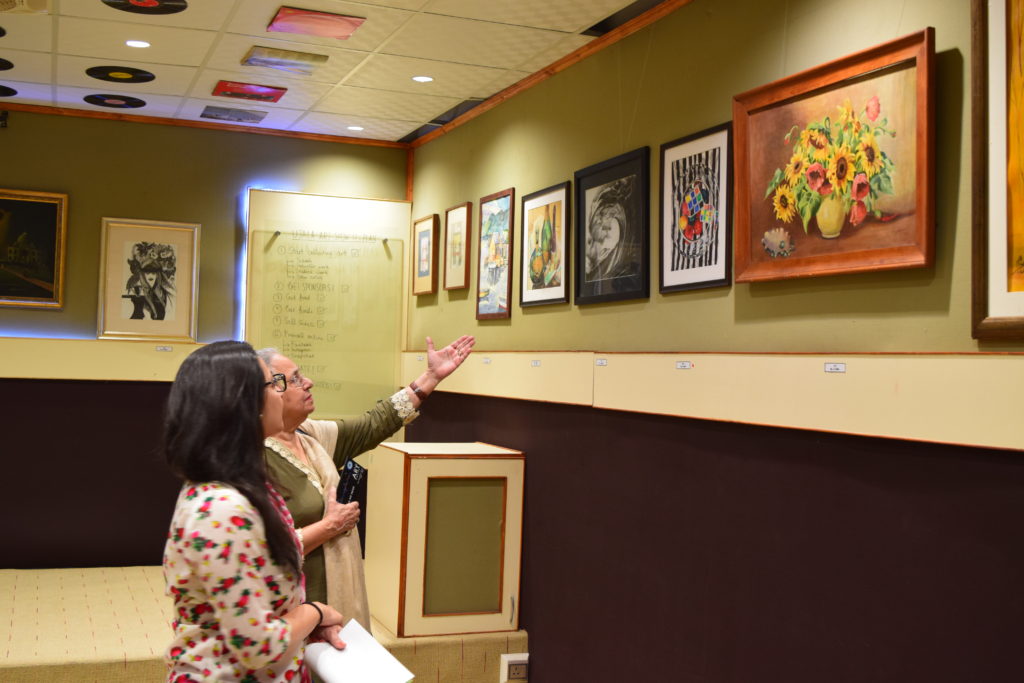 The school also runs a very vibrant volunteer programme for teenagers who bring their energy and commitment  to the school and gain so much more in return.
With music pulsing in the air and people milling around outside at the food stalls, the art show had a carnival-like atmosphere. The auditorium inside the school had been transformed into a gallery space, and very authentically done too. The artwork had been donated by art students, some amateur artists as well as a few well-known names.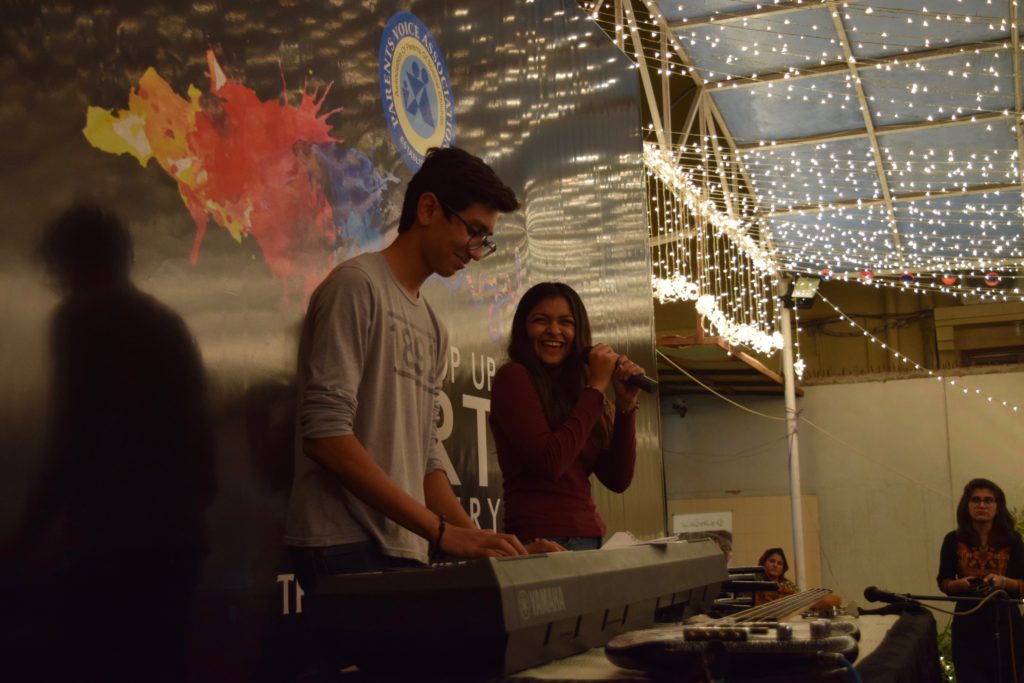 The artwork included all mediums from oil to watercolours and prints to photography. In place of honour was a small metal relief  donated by Adeela Suleman, which, not surprisingly, sold early in the day.
Prints by the students of the Indus Valley School were also impressive as was the selection of photography. Equally impressive as well as heart-warming was the selection of paintings by some of the talented students of Ujala. Art is a potent medium of expression and communication. Ujala would do well to further develop and extend an art programme for its students.
The theme of this years art show was 'The Song Inside My Head' as depicted by a mural painted by the volunteers in the school's stairwell. In keeping with he theme, the evening also featured a performance by the band Irteash, whose recent claim to fame is their Coke Studio debut with Momina Mustehsan. Backed by only a few instruments, the lead singer impressed with clear and precise vocals which were not drowned out by the accompanying music.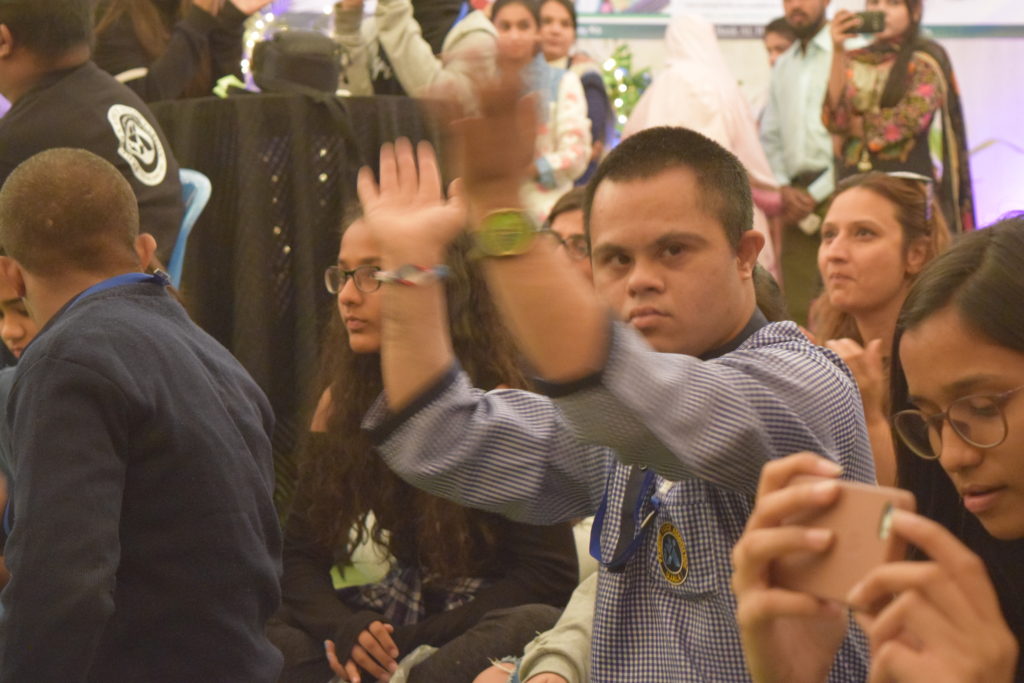 As with any welfare project, fundraising is an integral component – especially now since the school plans to build a custom built institution with sports facilities in Defence phase 8. "We have been allotted the land," says Hammad, General Secretary of Ujala. "We envision a proper building with boarding facilities, a  football ground and a swimming pool for our students."
It's hard not to be affected by the energy and enthusiasm that all the members of the Ujala family radiate. It was a happy evening, but  then any visit to Ujala is always a happy experience.
Zahra Chughtai has worked and written for Pakistan's leading publications. She is currently Newsline's website editor.
Next