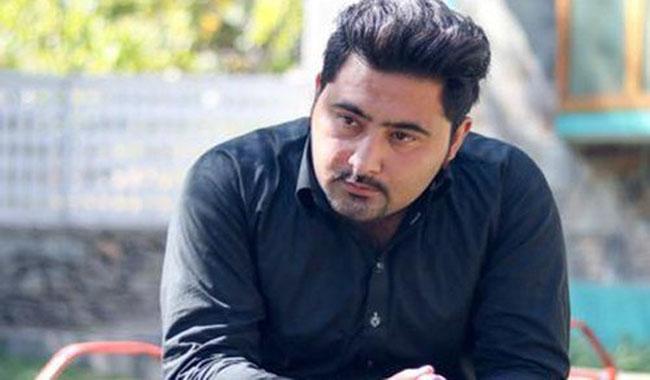 The Awami National Party (ANP) has faced scathing criticism for the role played by members of its student wing, Pakhtun Student Federation (PSF), in the lynching and brutal killing of Mashal Khan. The lack of condemnation on the part of Amir Haider Khan Hoti, former Chief Minister and President of ANP Khyber Pakhtunkhwa added fuel to this backlash. In fact, the criticism has come not only from ANP's detractors but party supporters, sympathizers, and former student wing leaders have also joined the fray.
It all began with the screenshots of the Facebook posts and private messages of some of the PSF activists who were declaring Mashal Khan a blasphemer and boasting about their role in his lynching. One such PSF activist, Kashif Safi, also had dozens of pictures of himself with ANP's provincial and central leadership on his Facebook page. When screenshots of his Facebook updates went viral, he deleted his profile and created a new one. But the damage had already been done.  People started demanding that the ANP take action against him.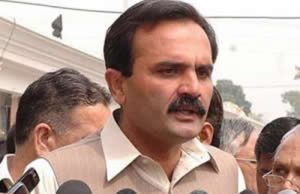 When the FIR of Mashal's murder was lodged, seven PSF workers were named in it. One of them, Ajmal Mayar, is the cousin of  Himayatullah Mayar, the elected Nazim of Mardan. Himayatullah Mayar asked party officials from Mardan not to comment on the issue before investigation. Hence no condemnation of the heinous crime was issued. When Amir Haider Hoti was questioned about the incident by a television reporter, he avoided a clear comment, calling it a sensitive matter.
But while the party district leadership hemmed and hawed, party activists and  supporters were vocal not only in their support of Mashal Khan and his family but in condemnation of the party position.  Except for a few hawkish elements, no one dared to defend the party. It was a rebellion within party ranks.
Mohsin Dawar is a practicing lawyer and president of the National Youth Organisation (NYO), a subsidiary of  the ANP, which was established in 2013. He was among the first to raise his voice and call for a nation-wide protest without waiting for the party leadership to take a position. On 14th April, protests were held in Peshawar and Karachi.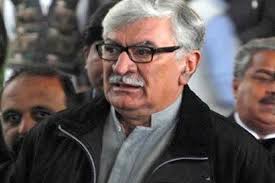 Ejaz Aslam, president of NYO Sindh said, "Mohsin Dawar called and asked me to join the protest call from the Human Rights Commission of Pakistan and members of civil society in Karachi the day after Mashal Khan's murder. We decided to join irrespective of the numbers we could bring on such short notice."
Dawar himself went to condole with Mashal's family along with other NYO members the day after the incident. It was this rebellion within party ranks that forced senior party leaders to express regret about the killing. ANP chief Asfandyar Wali Khan came out with a very calculated response to the incident, still saying nothing about those from the party who had abetted the crime. And it was only when the issue was highlighted on social media and television that Mian Iftikhar Hussain, Afrasiab Khattak, Amir Haider Hoti, Lateef Khan Afridi Advocate, and other ANP leaders began queuing up for condolences.
Shireenyar Yousufzai, the poet who put a gun on his shoulder to ensure that  Mashal's funeral prayers were read and his last rites carried out, is also ANP's information secretary of Tehsil Topi, district Swabi. Those who stood by him in his resolve were also mostly from the ANP and its youth organization NYO.
Dr Jamshed Khattak, a medical professional and ANP member said, "A member of NYO Swabi chapter confronted local hate preachers for preventing mourners from attending Mashal Khan's funeral. For what it's worth, he was the first to proclaim that Mashal was a martyr. This brave man along with his comrades assigned each other shifts for keeping guard over Mashal's family & his home."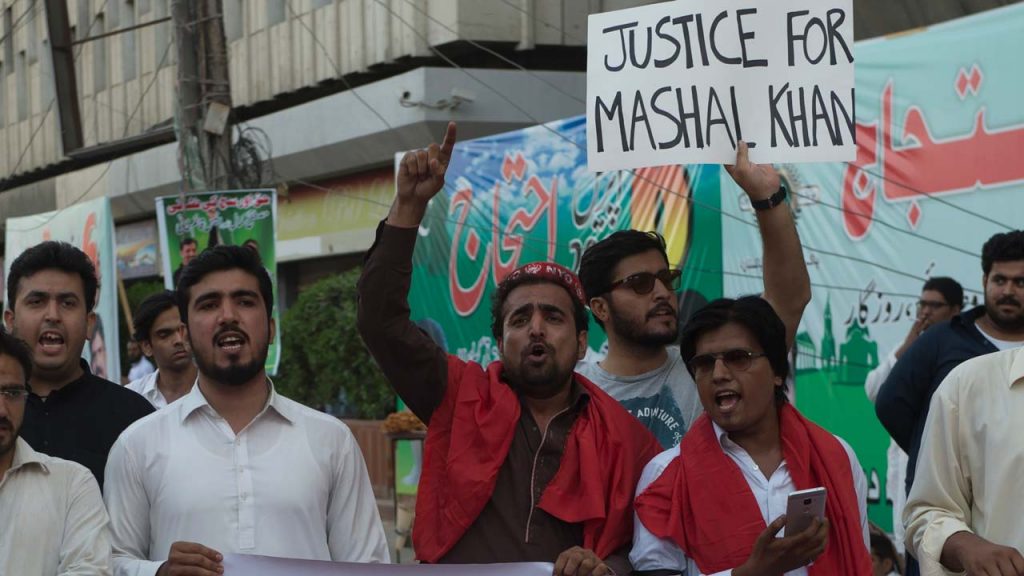 "In the wake of Mashal's horrid lynching, it is acts like these that give us hope but that doesn't mean that the danger is past. Many among the youth who spoke up for Mashal are still being threatened by some fellow party workers. Believe it or not, these people still have the gall to question another's faith and openly hurl thinly veiled threats. I think letting up now would be a mistake as evidenced by the deafening silence from terrorist sympathisers who use religion as a tool."
The ANP has suffered at the hands of militants elements more than most. It has lost leaders and hundreds of workers to terrorism and had earned respect  for its non-violent struggle and democratic credentials. The incident in Mardan, the stronghold of the party has shown the ANP in a very bad light. To make matters worse, some of the university officials who are accused of plotting Mashal Khan's murder are also being linked to the party.
Recently, Asfandyar Wali addressed a public rally saying that even if his own son was involved in Mashal's murder, he shouldn't be spared. He has demanded that the perpetrators be hanged publicly. But these statements should be backed by disciplinary action against officials at the district level in Mardan and a purge of religious radicals within the party.
The ANP would do well to take a good hard look at itself  and reconnect with the ideals of democracy and non-violence that its leaders like Bachaa Khan and Abdul Wali Khan stood for.
Ali Arqam main domain is Karachi: Its politics, security and law and order
Next