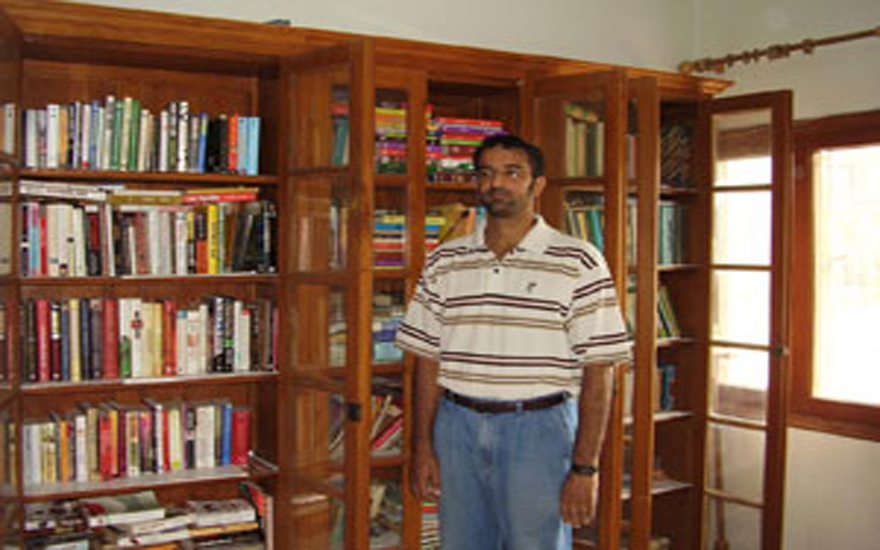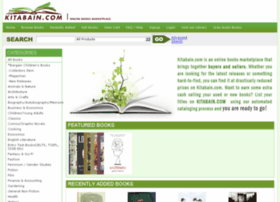 When Jawad Yousuf and Usman Siddiqui decided, back in 2009, that they wanted to start an online book-sharing initiative, their friends and family were sceptical about the idea. "Their biggest concern was the fact that so few people seemed to be interested in reading anymore," Usman Siddiqui tells Newsline. "But as passionate readers ourselves, we always felt that we couldn't get our hands on books easily in Pakistan. We were sure that there would be many others who felt the same way — who would read more if they had access to more books. An online platform seemed like the best way to address that problem."
Anybody, from publishers to individuals with their own private collection of books, can sell their books — both old and new — on Kitabain.com, which now has a collection of a 100,000 books. All they have to do is upload some information about the books on the website, and set a price. Once the books have been entered into the website database, anybody in Pakistan can buy them. After an order has been placed on the website, Kitabain.com acquires the books from the seller and delivers them to the customer. With such an arrangement, the problem of storing the books is eliminated.
Working out the logistics and coming up with a system was challenging at first, and required quite a bit of investment — both in terms of time and money. "We invested our own money into developing and maintaining the website and covering the expenses required to make the deliveries. Initially, Jawad and I used to make the deliveries ourselves," Usman explains. Kitabain.com generates revenue through the delivery charges and a nominal amount of commission which is added to the prices of the books. "All of the money that is generated by these two initiatives is invested back into the businesses," Usman says. They now have an office at Saddar and their team consists of five other people besides the two co-founders, including full-time couriers and people to oversee the day-to-day logistics at the office.
"Starting a unique business such as Kitabain.com requires a great deal of innovation in every aspect of the system," Usman explains. Take the payment methods, for example. Kitabain.com offers several different payment methods. Among these methods is payment through Easy Paisa, a Telenor money transfer service that is quite popular across the country. Another popular payment method, especially for those outside Karachi, is payment through the ATM, where you can directly transfer money into another account through an ATM machine.
There are, of course, certain challenges to operating an online business, especially in Pakistan where access to internet is not as widespread as in other countries. The biggest challenge, according to Usman, is publicity and marketing. "Letting people know that a business such as ours exists is difficult. Publicity of the business almost entirely depends on word of mouth," Usman explains.
But the benefits to an online venture far outweigh the challenges, according to Usman. The overhead expenses of running the business are greatly minimized, so it automatically becomes more economically viable than a conventional business. But the advantages are not just financial. "The best thing about an online business is how much it increases the outreach of the product. There are small bookstores in, for example, the streets of Defence or Gulshan-e-Iqbal that have an excellent collection of books. But hardly anybody in the city knows about these shops. Once these sellers enter their books onto our website, people from all over the country will have access to those books," Usman explains. For sellers who didn't have computers or access to internet, Kitabain.com provided them with computers and taught them the basics of cataloguing. Constantly evolving technology makes this easier. "Now you can have access to the internet just with a USB stick, so it doesn't take much to get these people the resources that are required."
Kitabain.com is also popular because of how convenient it is for customers. "People tell us all the time that they love to read but they don't know where to find books, or don't have the time or the resources to go to bookstores to buy them. An online marketplace solves these problems," says Usman. Regular customers of Kitbain.com hail from different cities of Pakistan, including Karachi, Lahore and Multan, and belong to a wide variety of professions. "We have delivered books to doctors at Aga Khan Hospital, pilots at PIA, journalists, professors and bankers," says Usman. In Karachi, their customers live all over the city, from Gulistan-e-Jauher to PECHS, North Nazimabad to Defence. Apart from individuals, educational institutions buy books in bulk for their libraries. Universities such as SZABIST in Karachi and NUST in Islamabad are regular buyers.
The sellers include small book stores as well as individuals. "There was one gentleman who was a regular seller at our website. He uploaded around 50,000 books — all from his own collection," Usman says. "To call him passionate about books would be an understatement. After his death a few months ago, we made arrangements to upload the rest of his books ourselves."
Usman believes that there is a lot of potential for expansion in this business. "We want this venture to be sustainable over the long term, so we are constantly thinking about ways to expand it further." Although they have considered getting advertisements for their websites, it hasn't materialised yet. "Advertisements depend on the number of hits your website gets in a day," Usman explains. "Our website caters to a niche market, so it doesn't get as many hits as other websites." However, Usman and Jawad persistently look for more sellers, with unique books to add to their collection. Recently, they have been in talks in Liberty Books and Oxford University Press about the possibility of adding their old stock to the website as well. "Every day I am pleasantly surprised at how many people in our country are genuinely interested in reading," Usman says. "I am happy if Kitabain.com can play a part in helping the reading culture of our country flourish."
This article was originally published in the December 2012 issue as part of a larger story on online businesses.
Nudrat Kamal teaches comparative literature at university level, and writes on literature, film and culture.
Next