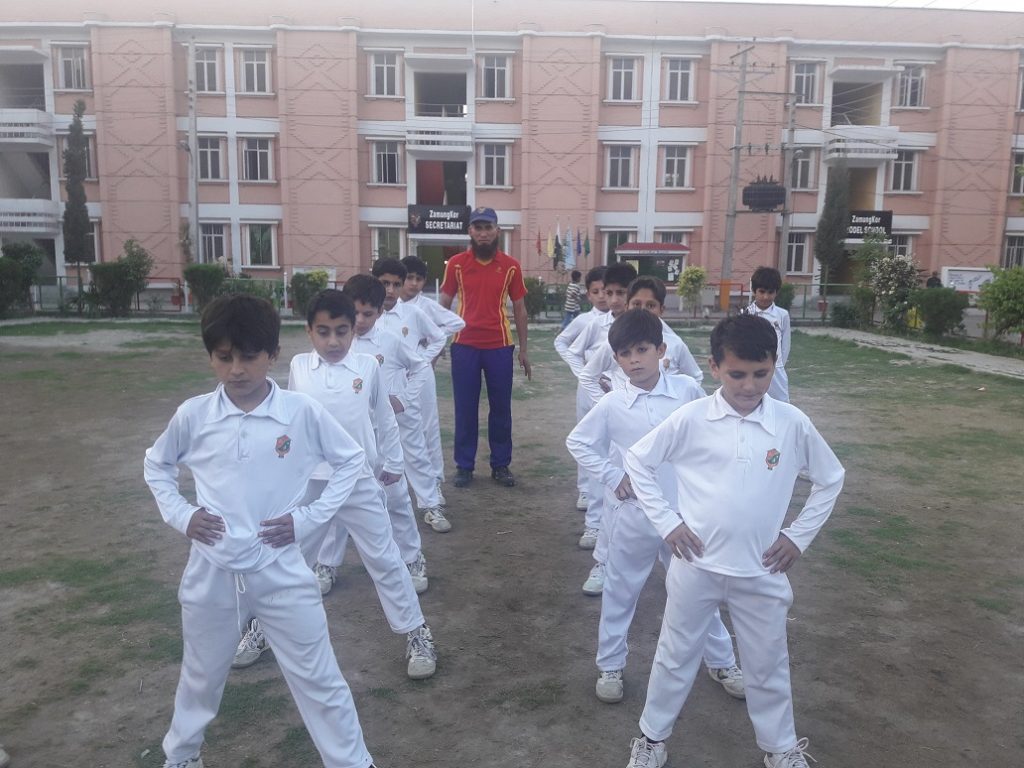 PESHAWAR: "I used to leave home at 7:00 am and start collecting garbage in the streets," recalls eleven-year old Mohammad Shoaib. The eldest of four brothers and three sisters, the burden of providing for the family fell to the little boy. "I would return home at night, earning Rs 300 to 500 to feed my family." Today, Muhammad Shoaib, who hails from Patang Chowk area of provincial metropolitan Khyber Pakhtunkhwa, is a fourth grade student at "Zamung Kor" (Our Home).
Zamung Kor,  also called the Model Institute for State Children, was established in 2015 by Pakistan Tehreek-e-Insaf Chairman Imran Khan in various localities of Khyber Pakhtunkhwa. The project was inaugurated by Chief Minister Khyber Pakhtunkhwa, Pervez Khattak, on 20th November 2015,  accompanied by Imran Khan, at Nasapa Payan, on the  outskirts of Peshawar city.
Shoaib and his friends are enjoying the mild weather as they sit outdoors on a grassy patch on an overcast day."Despite working all the day long, I could not meet my home expenses and I was always stressed," says the well-dressed young boy. "I am very happy to be here at Zamung Kor. We have all the facilities including sports, education, food, health care."
Children from various districts of Khyber Pakhtunkhwa and Federally Administered Tribal Areas (FATA) are currently enrolled in this institute. According to Zamung Kor, a total of 127 street children are living here, among them orphans and runaway children.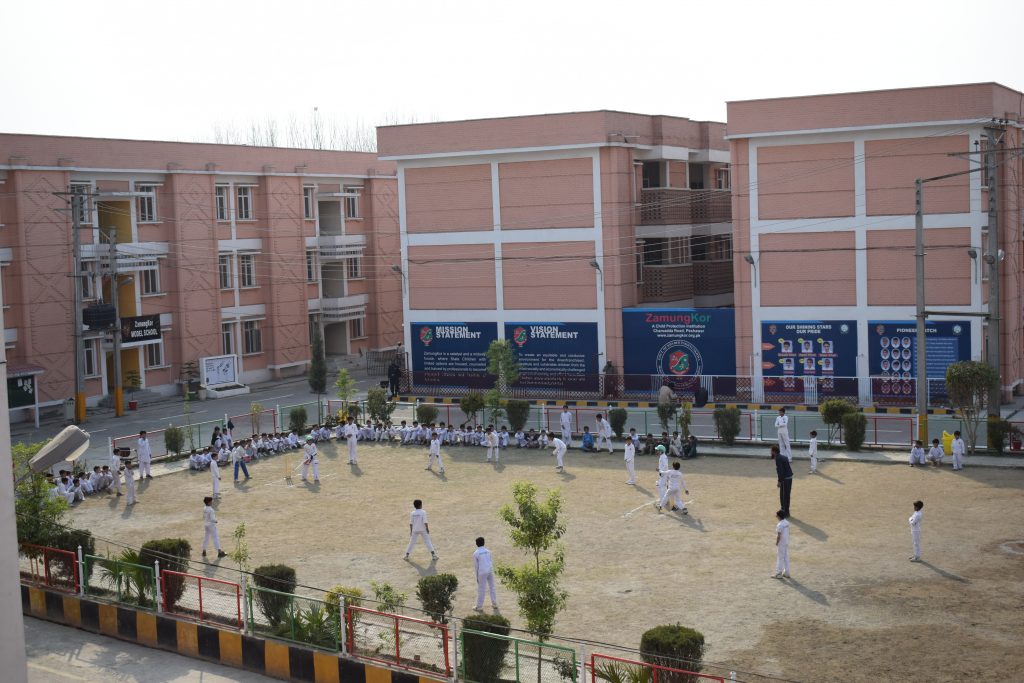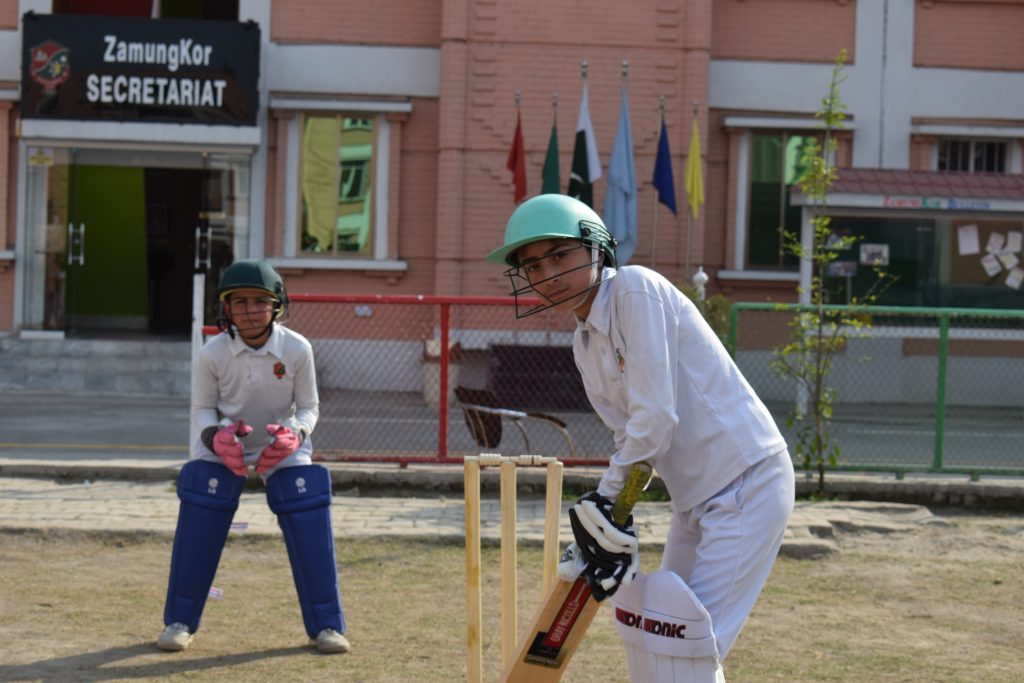 "My villagers brought me and my brother here to Zamung Kor and got us enrolled," says 12-year-old old Sajidullah of Matta Swat district." "We were  collecting trash in the streets of Matta area for the last few years. We had no other means of income  after the death of my father," he explained. "Life was very unpleasant. We always had to put up with insults and derogatory words directed at us by people in the streets. But my life has changed now. I want to serve the nation and once I leave this institute, I will work to help others and bring them here as well."
Major (Retd) Harris Khan Khattak, a former UN aid worker in Pakistan and abroad, is currently Director Zamung Kor. He told Newsline that  Zamung Kor was launched as an Annual Development Program (ADP) project  in 2015 but it could not remain so. It was subsequently given autonomous status after the KP government made amendments in 2016 to the Khyber Pakhtunkhwa Child Protection and Welfare Act, 2010.
Zamung Kor has a board of governors  consisting of 14 members. "The focus is on street children between the ages of five and twelve," adds the director. "Besides food and shelter, the institute provides children with quality education, healthcare, sports and recreational activities as well as psychological support. We try and provide a favourable environment in which the children can forget the trauma of their earlier lives."
Sharing details about their budget, Khattak said that a sum of Rs 262.9 million had been approved in 2016 while the KP government earlier awarded Rs 157 million out of a Rs 400 million grant for the institute.
Zamung Kor appears to be a model institution but if the KP government is truly committed to helping street children across the province a more systematic approach is needed. Social activist Imran Takar says  "Statistics are needed with regard to street children on the basis of which the provincial government could devise a strategy.  But unfortunately, these figures are not available."  The state should also determine the factors that result in children taking to the streets and once the children are identified, how  to link them with educational institutions. Takar feels that Zamung Kor should be made operational under the United Nations Convention of the Rights of the Child (UNCRC) which Pakistan ratified in 1990.
He also feels that here is a need to ensure allocation of sufficient funds to the KP Child Protection and Welfare Commission and  to establish  Child Protection Units in each district of the province as per the law. It is rather surprising that the  KP government has allocated only Rs 10 million to the Child Protection and Welfare Commission from 2011 till now.
The provincial legislation for implementing 25-A of the constitution, which provides free and compulsory education to all children aged from five to 16 years, has been passed by KP as well as the other provinces of Pakistan. But much groundwork is required before compulsory education becomes a reality. Additionally, the government must also enforce the Prohibition of Employment of Children Act, 2015. This law calls for punishing those who employ children under the age of  18.
Jehanzeb Khan, Regional Manager of the Society for the Protection of the Rights of the Child (SPARC) feels that the current Child Protection and Welfare Commission KP should be strengthened as well. "The Child Protection and Welfare Act 2014 already exists in the province," he said. "The provincial government should take all the relevant stakeholders on board and make a coordinated effort in this regard." Jehanzeb suggests that a referral mechanism should be established involving the Child Protection Units in the districts which can identify street children and then connect them with an institute. "The officials deployed at these units should also be trained to perform their duties properly."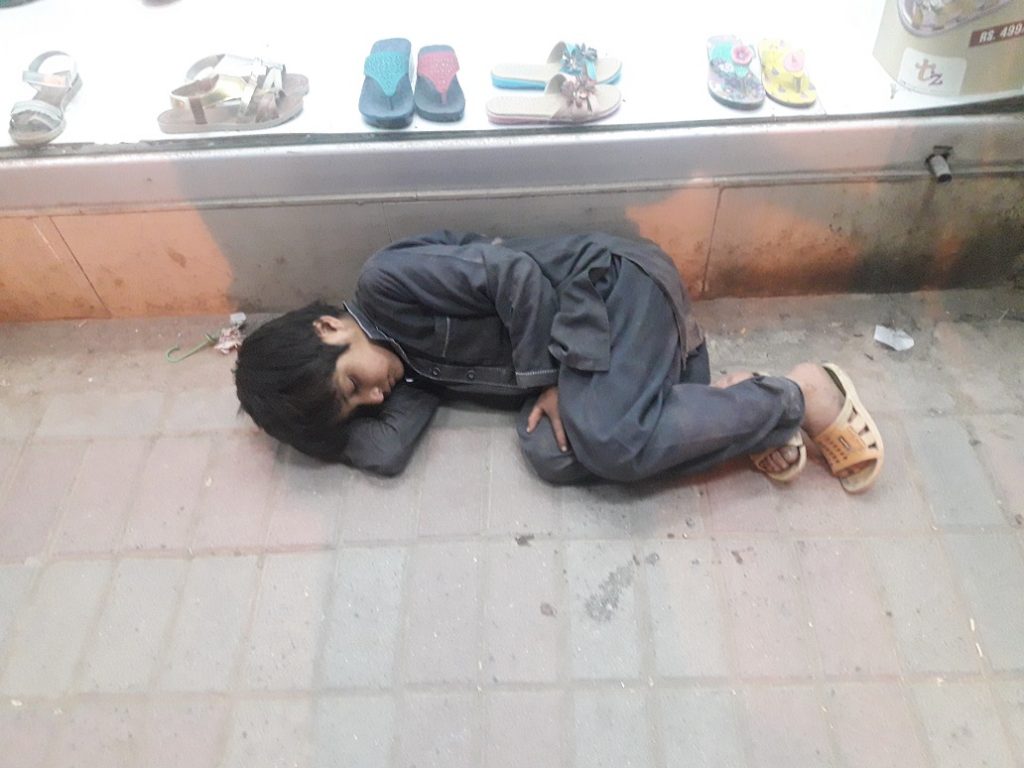 According to a  survey conducted by Azad Foundation in 2000, there were some  7000 street children in Peshawar. But the subsequent wave of terrorism, displacement and floods in KP and FATA have driven the numbers much higher since then.
Farid Shinwari is a Peshawar and FATA-based journalist who writes for a number of leading publications.
Next