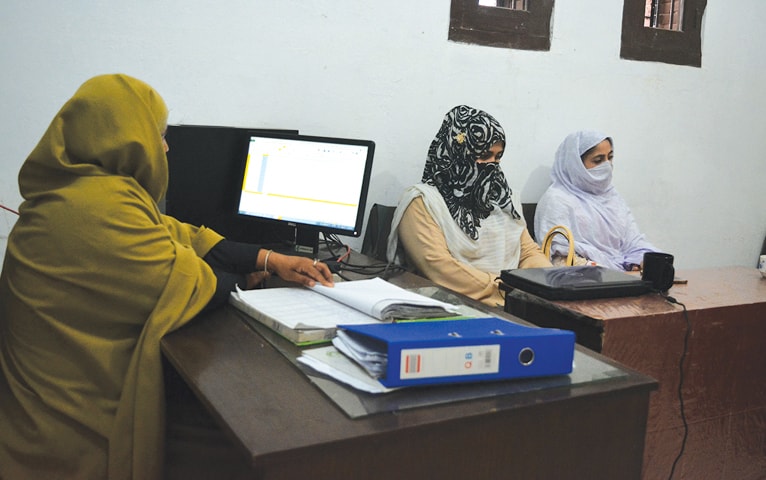 Police reform in KP has been on top of the province's agenda. A novel step in this direction was the recent temporary appointment of female psychologists at model police stations in various parts of the province.  Part of the "Aitebar Project" this step aimed to provide counseling to female victims and complainants.
The Aitebar Project, an initiative funded by the British government, has provided technical and administrative patronage to the KP police department in establishing women's desks at model police stations in some districts of the province. Female psychologists were deployed at these model police stations with the assistance and support of the Central Police Office (CPO) KP.
"At least 400 women complainants as well as policemen were provided counseling and therapy by female psychologists," said a former employee of the Aitebar Project, Uzma Mehboob. According to her, a total of seven model police stations were established in KP and ten women psychologists used to perform their duties at five of these.Two  psychologists each were present at Gulbahar Town and Fakirabad police stations in Peshawar city along with Mardan and Nowshera districts of Khyber Pakhtunhwa.
"The initiative not only encouraged women to lodge complaints but was also beneficial for the future  welfare and betterment of the victims," said Ms Mehboob. The number of crimes reported at the women's desks showed a definite increase after the appointment of psychologists who handled victims effectively and provided them counseling. In fact, besides women, the psychologists also counselled male police officials. "Policemen were always stressed, working long hours, getting unsatisfactory food, low salary and others issues."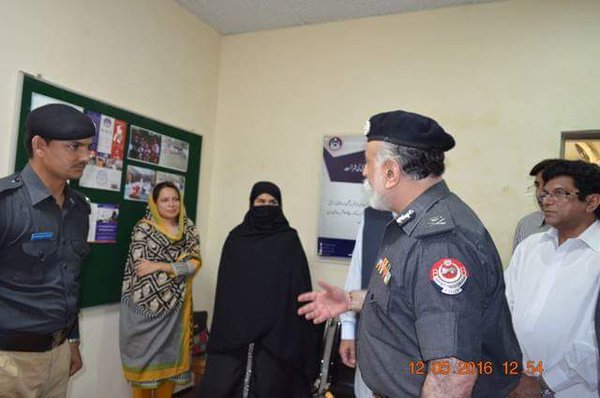 Psychologist, Anum Setti who worked for a year at the  Gulbahar police station in Peshawar city said they the main aim was to motivate, encourage and relieve stress for complainants. "The most common complaints  relate to harassment, sexual abuse, domestic violence, drug addiction, property disputes and most women require psychological counselling." "Apart from victims, male police officials who faced problems like aggression, depression, sleep disturbance, anxiety, post traumatic disorder and family issues were also provided therapy." According to her at, at least 180 women were given  counseling. "In fact, we even followed up on the victims after they left the police station."
"I attended a few sessions with the female psychologist at the Gulbahar police station," said policeman Jibran Khan. "I was having anger issues and was sometimes harsh in dealing with the public. After counselling, I could control my anger better and I felt an obvious change in my attitude after few days."
Senior Superintendent of Police (SSP) Operations Peshawar, Sajjad Khan, also endorsed the appointment of female psychologists. "The initiative definitely gave relief to female complainants well as police officials. The psychologists also helped us with factual information, regarding details about cases."
Unfortunately,  the Aitebar Project ended on 31st December 2016 and it still waits for extension. In order to ensure its sustainability the KP police department will have make certain changes for which it requires approval from the provincial assembly, says Uzma Mehboob.  "Police officials also want another donor organization to extend its support in this regard."
Farid Shinwari is a Peshawar and FATA-based journalist who writes for a number of leading publications.
Next